AWS Salary in India in 2023 | For Freshers & Experienced
Varun Gupta
3 min read
Introduction
AWS, or Amazon Web Services, is a division of the massive conglomerate Amazon that offers businesses and individuals Cloud computing infrastructures on a payment basis. The companies only need to recruit some trained professionals and offer a nice package as the AWS salary in India for freshers themselves is highly rewarding. AWS can automatically expand the services to meet client needs. When there is more traffic, the system can scale up, and when there is less traffic, it can scale down to lower the cost of payment. Through AWS computer servers, these Cloud computing web services offer a range of services for networking, computing, storage, development tools, and the Internet of things (IoT). Thus, clients are relieved of purchasing, installing, managing, scaling, and maintaining operating systems and hardware. Only trained professionals are required to work as solution architects, so businesses do not need to hire more staff. Compared to other professions, the AWS solution architect salary is worthy of praise.
Salary for AWS professionals
AWS jobs salary is excellent, and the work environment is favorable. The amount of money that can make from these jobs is limitless. People pursuing careers as AWS architects or developers have a bright future, both in terms of their salaries and their potential for advancement. AWS salary is therefore high.
Pay Scales in India
AWS jobs salary in India is substantial. The professionals are being paid better. AWS engineers are high in demand as the AWS engineer salary in India is very high. Among the highly skilled professionals, AWS experts consistently rank highly. This is because enterprises have accepted AWS Cloud services so quickly and broadly. Those who decide to work as AWS architects or developers have a very promising future in terms of pay and career advancement. AWS salary in India for freshers used to succeed financially. AWS salary in India can vary depending on several potential factors such as geographical location, knowledge, company, and technical skills. In any case, the AWS solution architects salary in India is excellent.
AWS Cloud Architect Salary
For Cloud architects, the average yearly salary in India is about 7.2 LPA. Depending on the credentials and experience, this may increase. The skill set includes designing and creating advanced solutions for businesses and moving their current workloads and infrastructure to the AWS Cloud. A key competency for a Cloud architect is the ability to store data and applications in the Cloud. AWS Cloud architect skills include the ability to handle IT-based needs and to implement a user-friendly interface with unlimited server capacity.
AWS DevOps Salary In India
For DevOps professionals with 2 to 6 years of experience, salaries in India range from 4 lakhs to 11.8 lakhs, with an average annual salary of 6 lakhs. The role includes the responsibilities such as utilizing the cloud-based application and analytical solutions as well as participating in technical research and development to support advancements in the DevOps sector.
AWS Cloud Architect Salary in India
The Cloud architect is a person with experience and with necessary skillsets. Experience has a significant impact on a Cloud architect's salary. Considering their level of experience, reasonable surveys show that Cloud solution architects in India are paid well. AWS salary in India for freshers who are working as Cloud architects can expect to make between 10 and 15 lakhs per year, middle-level engineers about 15 to 19 lakhs, and senior executives about 20 to 30 lakhs.
AWS Cloud Associate Salary
Cloud associates can earn an average salary of 12 Lakhs per annum for those with 0 to 3 years of experience. The Cloud associates work together with AWS engineers and their peers to learn about AWS services and put troubleshooting techniques into practice. Through training programs provided by companies, they will get the chance to use their new skills. In India, the AWS cloud associate salary is extremely good.
Conclusion
AWS professionals are highly in demand and so even AWS salary in India for freshers is very high in comparison with other professions. AWS engineer salary in India is really appreciable. The salary information provided in this article may vary since the packages heavily depend on the enterprise status and the candidate's experience level. In any case, one can affirm the excellent AWS solution architect salary in India.
Take our free skill tests to evaluate your skill!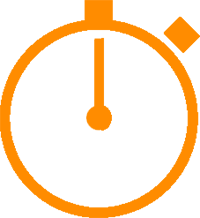 In less than 5 minutes, with our skill test, you can identify your knowledge gaps and strengths.