Career Benefits of getting AWS Certifications
Shailendra Chauhan
12 min read
Career benefits of getting AWS certifications
A lot of organizations including some of the leading 500 companies are shifting to AWS Cloud for their businesses. These organizations are usually on the hunt for exceptionally skilled professionals who can handle their different job roles. The job roles related to AWS operations are challenging, so organizations may find it difficult to recruit the most appropriate candidate. With the availability of AWS certification courses, a lot of professionals have become successful to fill these job roles and earn great salaries.
Let's first look at why AWS is so much popular and adopted. The later section discusses the benefits of AWS Certifications:
Reasons for the high popularity of AWS
Amazon Web Services (AWS) continues to be the champion in Cloud computing. It is an undeniable leader in the space of cloud technology. Its popularity soared high due to its cutting-edge cloud computing structures' offerings like Software as a Service (SaaS), Platform as a Service (PaaS), and Infrastructure as a Service (IaaS).
One of the key reasons why organizations adopt AWS is they want to enhance agility through the Cloud. Moreover, they intend to decrease the time to get online. These organizations want to guarantee that everything functions securely through AWS data centers.
Why should you go for an AWS Certification
Amazon formerly presented the option for certification back in 2013. Presently, AWS is the industry leader in Cloud technology. It is renowned for being the most powerful offering of cloud services in which one can learn, master, and become certified. Every AWS certification path is built around a specialty engineering role and demands exceptional foundational intelligence of the AWS platform.
The AWS certifications may be valid for a limited time and candidates may need to appear for the exam again in order to be recertified. This leads to a question –'Is it worth getting the AWS Certification?' The answer to this question is yes. The time required to thoroughly learn AWS to fulfill the rigorous standards of certification. Therefore, AWS certifications are the most admired and sought-after certifications in the Cloud industry.
Career benefits of obtaining AWS Certifications
Now let's deeply understand each of the benefits of attaining AWS Certifications:
Demonstrate your AWS expertise with Digital Badges
Now you can depict your AWS Certification accomplishment through digital badges on your email signatures and social media accounts. These digital badges provide you instant access to special AWS-sponsored certification events. Moreover, these digital badges also assist you in obtaining special access to select AWS Summit events and AWS Certification Lounges at the 'AWS re Invent'.
One of the prominent reasons behind going for AWS certifications is that they provide excellent recognition for certified professionals. With an AWS certification, you can receive invites to regional Appreciation Receptions. Though the efforts required to gain any of the AWS certifications are not insignificant the efforts are worthwhile for the outstanding recognition being offered.
Data professionals can go for the AWS Data Analytics certification and Machine Learning professionals can go for the AWS Machine Learning certification to demonstrate their skills.
Especially for freelancers, AWS certification can bring in more projects. Any of the AWS certifications enhance the conviction of clients in a freelancer's capabilities to work with AWS technology. Discussed previously, an AWS certification provides you access to digital badges. These digital badges when correctly used on digital signatures and social media accounts serve as an assured marketing element. Hence, the digital badge can be used to demonstrate your credibility to potential clients and attain better paying opportunities.
Provides career flexibility
In this competitive Cloud job market, the AWS certifications provide an apparent advantage compared to competitors. It is critical to go for AWS certifications if you desire career flexibility in the Cloud computing domain. With a huge growth potential and one-third Cloud computing market share, AWS is anticipated to become an even larger influencer in the industry. This aspect suggests that certified AWS professionals are in large demand.
AWS certifications train candidates with plenty of skills to make sure they can accept various job roles in this industry. For example, these certifications equip candidates with skills like management, development, and execution of Cloud services in different verticals. Retail, finance, government, insurance, healthcare, and banking are a few business niches that demand cloud specialists. Due to the huge demand for AWS specialists in most parts of the world, they can fill up positions all over the world. The demand for AWS specialists is high in the US, Asia, Europe, and many other parts of the world.
Comparatively easy to learn
AWS certifications are not much challenging and time-consuming, unlike other IT certifications. You can properly manage your schedule to prepare for a suitable AWS certification. Once you perfectly follow the learning path and dedicate your efforts, you will find how easy it is to learn.
Career advancement
AWS certifications help candidates achieve better recognition and career advancement. Showcasing the accomplishment of any of the AWS certifications provides an additional benefit during the recruitment. So, profiles of AWS-certified professionals stand out from the non-certified ones. A lot of Cloud computing organizations focus on recruiting AWS-certified employees. In simple terms, an AWS certification is a revelation of your commitment level to the Cloud industry. The time and effort you put in earning an AWS certification result in significant career advancement.
Better-paying job roles
When it comes to the topmost IT certifications competent to provide the best pay, the AWS certifications top the list. The average salary of a certified AWS professional is $113,932. Looking at an hourly rate in the US, an AWS certified senior software engineer is paid approx. $67/hour whereas an AWS certified Cloud solutions is paid approx. $73/hour.
With the increasing demand for Cloud professionals, decent compensation packages are guaranteed irrespective of the country you work in. Although you are a fresher, you can authenticate your AWS skills through the AWS Certified Cloud Practitioner examination. For beginners, it is recommended to enroll in the free AWS cloud practitioner practice examination and attend a few practice questions that included the same pattern of the examination.
Organizations can create customized training programs
Each organization has sole AWS platform requisites. Therefore, employee training must fulfill business objectives. In the recent market, AWS certified professionals are highly sought-after to help organizations build and carry out the training programs. So, gradually, these certified professionals are becoming a vital asset to Cloud computing organizations.
Provides cost-effective solutions
In terms of expenses, the AWS pricing system doesn't need a considerable commitment. The base fees are comparatively low and firms have the option to pay selectively for only those services which they use. With this approach, users can significantly save on costs. The computing power and storage capacity of AWS relies on the requisites of a business. Furthermore, owners of organizations need not be concerned about any investment or minimum expenses.
AWS structure is flexible
The AWS structure allows users to choose a development platform or a programming model that provides them the maximum advantage. The corresponding flexibility enables businesses to emphasize innovations. With the flexible AWS structure, the AWS certified professional can choose to work with databases, operating systems, architectures, and programming languages they are most proverbial with.
Scalable AWS services
AWS' global cloud infrastructure lets the certified professionals become creative. Based on the needs, it becomes easy to scale the AWS services. Also, options are available to add and remove resources to align with the requirements. Consequently, it makes the professionals more attentive at supervising project costs. A typical challenge for organizations looking to adopt Cloud technologies is short of expertise. At this point, the significance of AWS certification is realized.
Opportunities to enlarge professional network
As already discussed, AWS certifications provide recognition to certified professionals. Out of a lot of benefits, one of the prominent is joining the AWS Certified Global Community. AWS certified professionals can easily access the AWS Certified LinkedIn Community and network.
Apart from developing a network in the community, AWS-certified professionals can also find ample opportunities to enlarge the network. With the AWS certification training, new paths get unlocked for conferences, meetups, and professional gatherings. Consequently, these certified professionals can interrelate with many people and enlarge their network. The extended professional network can help them unlock better career opportunities with better paychecks.
Another aspect worth noting is that if you are AWS certified, you can join a network of global professionals. May industries and professionals from across the globe are involved in the AWS Certified Global Community. Obtaining an AWS certification provides you full access to this body. Ultimately, it assists you in effectively expanding your contacts.
Keeps updated with the trends
AWS certifications help prepare candidates for the upcoming trends in the Cloud computing job market. The learning path of each of the certifications trains candidates with all requisite knowledge and instructs them on a way to stay updated with the latest trends in this domain. With any of these certifications, the employer can gauge that you are proficient at the particular job role and also updated with the corresponding trends.
AWS certification exams are not so challenging to clear
There are limited difficulties in clearing the AWS certifications. Enough resources are available to thoroughly prepare for these certification exams. With the support of whitepapers, documentation, and instructor-led training, candidates can easily achieve an AWS certification.
Some other types of training include digital training that also provides practical experience with AWS core services. Candidates can effortlessly access diverse practice tests and sample questions to thoroughly prepare for an AWS certification exam.
Benefits to employers
Earning AWS certification not just benefits the candidates but also the employers. Those organizations that contain AWS certified professionals can take part in the AWS Partner Network (APN). These organizations can apply for various tiers in the APN program as per their eligibility. Thus, companies can obtain the status of an AWS partner through the assistance of AWS certified professionals.
Companies can access different training programs and resources to offer better support and services to customers. Each tier of the APN program has diverse benefits; these benefits improve with each consecutive tier. Hence, those companies with more number of AWS certified professionals have more chances to explore the benefits.
Opportunity to work as a Subject Matter Expert
Another significant benefit of obtaining AWS certifications is they provide the eligibility for the Subject Matter Expert (SME) program. AWS certified professionals gain access to the AWS' Subject Matter Expert (SME) program. This program assists candidates to learn in-depth about AWS features and services. Moreover, certified professionals can work as a Subject Matter Expert to take part in the exam development procedure and other workshops. Hence, you can attain an extra credential to your resume demonstrating your contributions to a yardstick certification program.
Opportunity to be a part of the AWS community
Certified AWS candidates can unlock great networking opportunities. They can access the AWS certified LinkedIn community, get invites to regional events and free practice exams to effectively prepare for other certifications. Moreover, Amazon too offers you with digital badges and AWS certified logo so that certified candidates can demonstrate their credentials to the world.
List of AWS Certifications:
Presently, AWS provides 12 certifications that encompass all Cloud aspects ranging from foundational to specialty levels. The price of each exam varies from $150 to $300. Note that each certification is worldwide recognized as a confirmation of your AWS skills. Choosing the most appropriate AWS certification is decisive for your career development. Its choice relies on your experience level and career path with AWS products.
Here are the 4 categories of AWS certifications
Foundational (Cloud Practitioner)
Associate (Solutions Architect, Developer, and SysOps Administrator)
Professional (Solutions Architect, and DevOps Engineer)
Specialty (Advanced Networking, Machine Learning, Security, Data Analytics, Database, and Alexa Skill Builder)
List of all AWS Certifications
AWS-Certified Cloud Practitioner
AWS-Certified Developer Associate
AWS-Certified SysOps Administrator Associate
AWS-Certified Solutions Architect Associate
AWS-Certified DevOps Engineer Professional
AWS-Certified Solutions Architect Professional
AWS-Certified Database Specialty
AWS-Certified Data Analytics Specialty
AWS-Certified Alexa Skill Builder Specialty
AWS-Certified Machine Learning Specialty
AWS-Certified Security Specialty
AWS-Certified Advanced Networking Specialty
Each of these certifications is role-based, apart from one i.e. the AWS Cloud Practitioner which is the Foundational-level certification.
Importance of the right AWS Certification
One of the prominent reasons behind going for AWS certifications is that they provide excellent recognition for certified professionals. With an AWS certification, you can receive invites to regional Appreciation Receptions. Though the efforts required to gain any of the AWS certifications are not insignificant the efforts are worthwhile for the outstanding recognition being offered.
A certified AWS professional gets equipped with some of the greatest demanding skills in the Cloud computing arena. Enrolling in AWS training & certification courses assist you to prepare for a suitable certification. Keep in mind that these certifications also authenticate your skills through one of the world's best-recognized Cloud computing entities.
Earning certification implies that you comprehend the AWS platform currently being used. Furthermore, you attain a specific level of expertise that assists you to save time when working on cloud-based projects. Those organizations looking to hire AWS experts value AWS accreditation because it confirms your understanding and expertise of cloud architecture, management, and security.
Summary
Cloud computing-based organizations and IT companies are accelerating with AWS at astonishing rates. Having known the meaning and significance of an AWS certification, it's now time to choose the one that suits your expectations and goals. The effort and time you put into would translate to outstanding professional opportunities. Obtaining AWS certification will equip you with the requisite knowledge and tools to work with this huge and leading technology.
Take our free skill tests to evaluate your skill!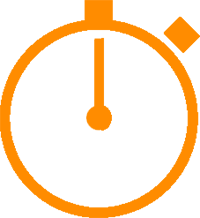 In less than 5 minutes, with our skill test, you can identify your knowledge gaps and strengths.