How to Prepare for AWS Certifications?
Shailendra Chauhan
7 min read
An AWS Certification is nothing, but a credential provided by AWS to those individuals who own explicit knowledge and skills in Cloud technology. A lot of Cloud computing professionals have set the bar for anticipated experience in typical Cloud job roles and proficiency in explicit technical areas. You can demonstrate that bar by passing one of the AWS Certification exams. In simple terms, an AWS Certification is a globally acknowledged qualification in Cloud expertise.
The corresponding Cloud computing skills not just land them a decent paying job but also facilitate professionals with perks under the AWS network. Some of these perks include the capability to feature 'digital badges on social media profiles and strengthen trust in the industry. AWS Certified candidates are also provided exclusive access to AWS conferences and events, and membership to the 'AWS Certified Global Community'.
AWS Certifications for diverse skill levels and roles are available, encompassing those targeted to Cloud developers, practitioners, engineers, and architects.
Here is the list of AWS Certification levels:
Practitioner
Associate level
Professional
Specialty
The section below firstly introduces you to a general overview of how to prepare for the AWS Certifications. The later sections discuss in detail how to prepare for each AWS Certifications:
Obtain all details about the required AWS Certification Exam
Firstly, it is recommended to know everything about the intended AWS certification exam. You must research and explore all possible details about the specific AWS certification exam. You can begin by selecting the pertinent role-based learning path like Cloud Practitioner, Developer, Architect, Operations, etc. accompanied by the specific expertise level like Foundational, Professional, Associate and Specialty according to your requirements and preferences.
It is vital to know about the curriculum of the specific certification exam. Also, you need to know crucial aspects like exam duration, format, cost, etc. It is advisable to use the official exam guide offered by AWS available on its website to obtain the precise details of the syllabus and other information about the exam.
You can go through the AWS Certification Exam Guide that provides you with a complete overview of the areas you need to focus on. It provides an overview of all the exam objectives along with the preparation instructions. Apart from following the exam guide, you also need to get familiar with the subject area.
Study the AWS skills and concepts
After acquiring the overview of the exam, you need to learn AWS skills and concepts. They assist you in thoroughly preparing for the certification exam. Make sure you own a thorough understanding of all important AWS concepts to crack the certification exam. The corresponding learning can be acquired in various ways like joining online training courses or reading most-recommended books or using official resources like AWS white papers, FAQs, etc.
If you are determine to prepare via an online training course, then you can enroll yourself for any of the famous online AWS courses or some training program. The corresponding course would guide you and entail the whole syllabus for the exam in an organized manner. Furthermore, AWS also provides the training modules for preparation but you need to note that any kind of training course is not compulsory for the certification exam.
Another effective approach you can follow for the preparation is to read the recommended books. Books serve the finest way to grasp fundamentals and advanced topics. Therefore, it is recommended to pick some worthwhile books for the preparation. Names of a few of the most-recommended books are AWS Administration Cookbook, AWS Certified Cloud Practitioner Study Guide, Amazon Web Services in Action, and more.
You can use official resources like FAQs, AWS White Papers, etc. The best thing about these official resources is that you can obtain them free of cost from the AWS official website.
Solve practice papers
One of the elementary yet most undervalued aspects of the AWS Certification examination preparation is solving practice papers. It is necessary to solve the maximum number of practice papers to get acquainted with the type of questions usually asked and the exam format. By solving practice papers, you can gauge the actual level of the exam. You can try some full-length practice tests because they are more advantageous to spot out your weak areas and make needed improvements.
It is easy to obtain practice papers for AWS Certification exams from different offline or online resources. Furthermore, AWS too provides practice papers for every level and learning path. The same can be accessed from your AWS Certification Account after paying the stated amount. After completion of the practice exam, you will receive a report email with feedback. Based on that, you can evaluate your strength and weakness, and accordingly focus on improvements.
Practical exposure to AWS Labs
To pass the AWS Certification exams with flying colors, it is vital to attain some practical exposure and experience with the AWS working environment. It is great to set up an AWS free tier account and then practice your skills and services like IAM, EC2, S3, etc. through the AWS console. Keep in mind that practical exposure is inevitable because a major share of questions asked in the exam is based on actual implementation. Thus, it will certainly boost your chances for success and also equip you with practical learning in a real-time environment.
Joining applicable discussion forums
When you continue your preparation, you will obviously have some doubts and queries about certain topics. Joining leading discussion forums is an excellent way to approach professionals and students who can assist you in solving your queries. Moreover, these discussion forums also assist you to create a powerful competitive environment in which you can discuss your preparation topics, strategies, etc. with other candidates. Furthermore, you can obtain different study resources and other critical insights about the AWS Certification exam from these discussion forums.
Things to take care of when attending the AWS Certification exam
Make sure to hit the 'Submit' button only after you are sure about the answer.
As long as you don't submit the answer, you can skip around through questions. Once you are confident, you can come back to answer them.
If you selected an option for a question, then you cannot skip to another question until you cleared that option.
Patiently read the questions and options. Since these are MCQ format exams, the answers can be identical to the given options. In those cases, you need to carefully read the questions and eliminate inappropriate options.
Other preparation tips to follow:
You can watch a third-party course video.
Make notes when understanding the concepts.
For labs, you can begin with core AWS services labs (like create users, S3 buckets, EC2, etc.)
Attend easier practice exams and note down your weak areas.
Practice more labs in your weakest areas.
You can attend more practice exams including those available from Whiz labs. After your score hit more than 80% consistently, you would be ready for the actual exam.
In every practice exam, pay close attention to those questions that you attempted wrongly. Finally, revise those concepts.
Read the AWS Whitepapers
White papers are designed to instruct the viewers regarding a particular issue. AWS whitepapers serve as decent sources of information. They entail fundamental topics like economics, security, and architecture.
The following list highlights some famous AWS whitepapers that can assist you in preparing for the AWS Certified Cloud Practitioner certification exam:
Overview of AWS
How AWS Pricing Works
An Overview of the AWS Cloud Adoption Framework
AWS Security Best Practices
Maximizing Value with AWS
The Business Value of AWS: Succeeding at Twenty-First Century Business Infrastructure
Summary
Obtaining AWS Certification is not that so simple and it demands excessive hard work. But your hard work and dedication are worthwhile because you not just become eligible for myriad career opportunities but would also get higher preference by the employers. Once you have the available resources and precisely know the preparation roadmap, all you need to do is schedule your time for preparation.
Keep in mind that there is no shortcut method available to pass an AWS exam. When you prepare with the discussed preparation guide, you can gradually excel in your path to a successful career. Make sure to cover all vital exam topics and clear the concepts through the relevant study material.
Take our free skill tests to evaluate your skill!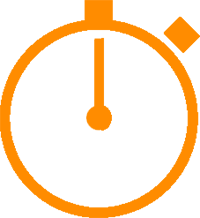 In less than 5 minutes, with our skill test, you can identify your knowledge gaps and strengths.