10 Reasons to Get a Microsoft Azure Certification
Shailendra Chauhan
5 min read
10 Reasons to Get a Microsoft Azure Certification
Azure certifications are well-recognized credentials that can help validate your knowledge and expertise in using Azure products and services. Here are the 10 reasons why you should consider getting an Azure certification-
Azure certifications can help you land a job or get a promotion. Many employers now require or prefer candidates with Azure certifications, so earning a credential can give you a competitive edge.

Azure certifications can help you earn more money. Statistics show that certified professionals earn higher salaries than those without certification.

Azure certifications can increase your confidence and visibility. Earning certification requires effort and commitment, so achieving this goal can give you a boost of confidence and because Azure is a popular cloud platform, becoming certified can make you more visible to potential employers and clients.

Azure certifications demonstrate your commitment to lifelong learning. In today's fast-paced, ever-changing world, businesses need employees who are committed to keeping their skills up-to-date. Getting certified shows that you're willing to invest in your own professional development.

Azure certifications provide industry-recognized validation of your skills. Microsoft Azure is one of the most popular cloud platforms, so demonstrating your expertise with Azure products and services can make you more attractive to employers and clients alike.

Azure certifications can open doors to new career opportunities. If you're looking for a change, getting certified in Azure could help you qualify for jobs that you wouldn't have been eligible for before.

Azure certifications can help you stay current with changes to the platform. As Azure is constantly evolving, certified professionals are more likely to be up-to-date on the latest changes and figured out how they might impact their work.

Azure certifications can give you an edge over the competition if you're selling Azure solutions to customers. If you can show potential customers that you're knowledgeable about Azure products and services, they'll be more likely to do business with you over someone without that certification..

Azure certifications can give insights into how well prepared You are for the exam question .it is often said by many expert fundamental things & become very important eventually during a tough time like exams So if certain topics giving you trouble during preparation for the azure exam, it means You should focus on those topics, even more,

Finally, yet importantly, an added advantage of being Azure certified is that now you have access to many private forums, slack channels, and communities dedicated only to Microsoft Certified professionals where you can interact with other members, get advice from experts, etc.
Is Azure Certification worth it?
Azure certification can definitely be worth it, depending on your career goals and the Azure skills you already have. Azure is a huge cloud-computing platform with tons of features and services, so becoming certified in Azure can make you a more attractive candidate for jobs that require Azure skills.
If you're already familiar with Azure, getting certified can help you land a job that pays better or comes with more responsibilities.
Therefore, if you're thinking about pursuing an Azure certification, definitely do some research to see if it's right for you and your career goals.
Azure certification can be a great way to demonstrate your expertise in Azure and cloud computing.
The Azure certification exams are designed to test your knowledge of Azure products and services, and they can be a valuable addition to your resume.
In addition, Azure certifications can help you to stand out from other candidates when applying for jobs.
However, Azure certification is not required for all positions, and it is important to consider the cost of certification before you decide to pursue it.
In some cases, Azure certifications may not be worth the investment.
In addition, Azure certifications can help you to keep up with the latest Azure technologies and stay ahead of the curve in your career. However, Azure certification is not right for everyone. If you are already employed in an Azure-related role, or if you are confident in your Azure skills, then certification may not be necessary. Ultimately, the decision of whether or not to pursue Azure certification depends on your individual career goals.
Azure Career Path
Azure certification is an industry-recognized credential that demonstrates your expertise in Azure, Microsoft's cloud computing platform. Azure is a growing collection of integrated cloud services, including computing, storage, data management, networking, and app development. The Azure platform enables organizations to be more agile, productive, and innovative. And Azure certification can help you capitalize on this growing demand for Azure skills. Azure certification validates your skills in designing, implementing, and managing Azure solutions. With Azure certification, you can:
Prove your expertise in Azure and differentiate yourself in the job market.
Earn more money—on average, Azure-certified professionals earn 15% more than their non-certified counterparts do.
Boost your career—Azure certification can lead to new opportunities, such as becoming a cloud architect or Azure solution expert.
Azure certification is an essential part of the Azure career path. Azure certification can help you get started in your Azure career and advance to the next level. Azure certification validates your skills and knowledge in Azure and demonstrates your commitment to Azure. Azure certification can also help you land a job or get a promotion. There are many Azure certifications to choose from, so you can pick the one that best fits your career goals. You can also get certified in multiple Azure technologies, which will make you even more marketable. So if you're serious about pursuing an Azure career, be sure to get certified. It'll give you a boost in the job market and help you advance to the next level in your Azure career.
If you're interested in pursuing Azure certification, there are a variety of ways to get started. You can take our online training. You can also take advantage of Azure resources, such as tutorials, hands-on labs, and practice tests. No matter which path you choose, Azure certification can help you skill up for future work.
Take our free skill tests to evaluate your skill!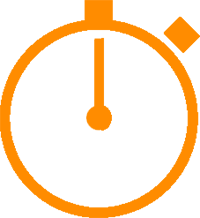 In less than 5 minutes, with our skill test, you can identify your knowledge gaps and strengths.