How to become a Microsoft Certified Azure Administrator: AZ-103 Exam
Shailendra Chauhan
5 min read
How to become a Microsoft Certified Azure Administrator: AZ-103 Exam
How to get Azure Certification?
To get Azure certification:
You'll first need to pass the Azure Fundamentals exam. This exam covers core Azure concepts and is a good starting point if you're new to cloud computing.
Once you've passed the Azure Fundamentals exam, you can choose from a range of role-based or specialty exams.
For example, if you're interested in becoming an Azure Developer, you'll need to pass the AZ-203 Developing Solutions for Microsoft Azure exam.
Alternatively, if you want to become an Azure Administrator, you'll need to pass the AZ-300 Microsoft Azure Architect Technologies exam.
To get started, simply choose the exam that best aligns with your career goals. Whichever route you choose, make sure that you are thoroughly prepared before taking the exam, as it can be difficult to pass if you are not fully prepared.
There are a few different ways that you can get Azure certification:
The first way is to take an Azure training course from Microsoft. This will give you the opportunity to learn about Azure and how to use it, and then take a test to become certified.
Another way to get Azure certification is to take an online course from an accredited provider. This option will generally be cheaper than taking a course from Microsoft.
Finally, you can self-study for Azure certification by reading books and articles, and taking practice tests.
Is Azure easy to learn?
You might have heard about how difficult it is to undergo the training process and become a Certified Professional and honestly, it is true, for the most part. Similarly, Microsoft Azure Certifications are often difficult and candidates find it quite difficult to pass the exam. However, you can ease the level of difficulty to a significant extent by thoroughly preparing for the exam.
Therefore, let's start with the important tips that you might need to make Azure easy to pass.
Just because Microsoft Azure certification is difficult doesn't mean you cannot achieve it.
In other words, even if the exam is difficult, you can get it if you are ready to put things in order and act accordingly.
Therefore, let's start with the important tips that you might need to make Azure easy to pass.
First things first, make sure you give your preparation a kick start with the fundamentals and understand the basic concepts of Cloud Computing and Microsoft Azure.
Moreover, irrespective of the Azure certification exam type, consider it mandatory to go through the exam layout/outline to understand the exam objectives very well.
Also, you can make a visit to the Microsoft official website to find the exam overview and objectives.
Last but surely not least, It is equally important to choose the adequate and authentic resources to pass the certification exam.
Therefore, make sure you find good books, documentation, and blogs to groom your knowledge.
How to become a Microsoft Certified Azure Administrator: AZ-103?
The AZ-103 Microsoft Azure Administrator Certification exam validates and tests your knowledge as an Azure Administrator. The candidate's expertise to manage cloud services range from computing, storage, networking and security to other cloud capabilities. All these skills are tested by the exam.
There are no prerequisites to take the AZ-103 Certification exam. However, if you are new to Microsoft Azure Development, you may first want to take AZ-900: Azure Fundamentals Certification exam. It validates your understanding of Microsoft Azure fundamentals.
Who can take this exam?
Azure Administrators managing cloud services, including storage, security, networking, and compute cloud capabilities.
Candidates with a comprehensive understanding of each cloud service across the complete IT lifecycle.
Professionals with abilities to use PowerShell, the Command Line Interface, ARM templates, Azure Portal, virtualization, operating systems, cloud infrastructure, storage, and networking.
Domains with % Weight & Topics Covered:
Manage Azure subscriptions and resources (15-20%)
Managing Azure subscriptions.
Managing resource groups.
Analyzing resource utilization and consumption.
Managing role-based access control. (RBAC)
Implement and manage storage (15-20%)
Creating and configuring storage accounts.
Configuring Azure files.
Importing and exporting data to Azure.
Implementing Azure backup.
Deploy and manage virtual machines (15-20%)
Creating and configuring a VM.
Automating deployment of VMs.
Managing Azure VM.
Managing VM backups.
Configure and manage virtual networks (30-35%)
Creating connectivity between virtual networks.
Implementing Azure load balancer.
Implementing and managing virtual networking.
Monitoring and troubleshooting virtual networking.
Configuring name resolution.
Integrating the on-premises network with Azure virtual network.
Creating and configuring a Network Security Group (NSG).
Manage identities (15-20%)
Managing Azure Active Directory.
Implementing and managing hybrid identities.
Manage Azure AD objects.
Implement multi-factor authentication.
Microsoft launched the AZ-103: Microsoft Azure Administrator Certification Exam as a response to feedback they received for AZ-100 and AZ-101 exams. The idea is to simplify and streamline the Azure Administrator path as much as possible. If you are willing to advance your career prospects as an Azure administrator, this exam could be beneficial for you. Please remember, practice is as essential as knowing how to prepare for this exam.
Take our free skill tests to evaluate your skill!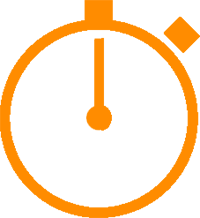 In less than 5 minutes, with our skill test, you can identify your knowledge gaps and strengths.