How to Prepare for Microsoft Azure Certification
Shailendra Chauhan
6 min read
How to Prepare for Microsoft Azure Certification
Azure certification is a great way to show employers that you have the skills and knowledge to work with Microsoft Azure, a cloud-computing platform. Azure is rapidly becoming the platform of choice for businesses of all sizes and certified Azure professionals are in high demand. If you're interested in pursuing Azure certification, there are a few things you need to do to prepare. First, you'll need to have a strong understanding of Azure fundamentals. Make sure you're comfortable working with Azure Resource Manager, Azure Storage, Azure Virtual Machines, and other key Azure components.
Next, you'll need to pass one or more exams to earn your Azure certification. The exams test your knowledge of Azure design, implementation, management, and security. Finally, keep your Azure certification up to date by completing recertification every two years. By following these steps, you can earn Azure certification and put yourself on the path to a successful career in cloud computing.
Azure Certification Levels
Azure certification exams validate your technical expertise in Azure. Azure certifications are role-based, and there are three Azure certification tracks: Fundamentals, Developer, and Solutions Architect. The Azure Fundamentals certification is for candidates who want to demonstrate Azure knowledge and skills.
There are four levels of Microsoft Azure certification. They are-
Fundamentals-level certifications- Perfect for non-technical people who want to get started in cloud computing and cloud professionals who are just beginning.

Associate-level certifications-Best suited for candidates who have a solid understanding of Azure's basics.

Expert-level certifications- Ideal for people who have a strong background in the cloud, including associate-level certification and hands-on experience working with the cloud.

Specialty certifications-These specialties focus on Azure IOT Developer Specialty and Azure for SAP Workloads.
There are a pair of Azure certification paths outside the classification system. They are-
Microsoft Certified: Security Operations Analyst Associate for security engineers who work with threat management, monitoring, and response.

Microsoft Certified: Identity and Access Administrator Associatefor administrators who work with Azure AD to handle Identity and Access Management (AIM).
Azure Certification Roadmap
Azure certification can help you validate your skills and advance your career. Azure is a cloud computing platform that enables businesses to build, deploy, and manage applications and services. Azure certifications are valuable credentials that can open doors to new career opportunities. With Azure, you can validate your skills and show employers that you have the knowledge and experience needed to be a true asset to their team. Visit the Azure certification website to learn more about the available certifications and start planning your Azure certification journey today.
Azure offers a variety of certifications, from entry-level to expert, that can help you demonstrate your expertise with Azure technologies. The Azure certification roadmap can help you decide which certification is right for you.
The roadmap includes three levels of Azure certifications: Fundamental, Associate, and Expert.

Each level has its own set of exams, so you can choose the path that best fits your skills and experience.
Azure Certification Books
There are hundreds and thousands of Azure books available on Amazon or the Internet or any other e-commerce site. And as a beginner, you might be confused to choose the right book to start learning Azure. Here, we are giving you the list of Azure Books based on the experience of Learners and Professionals. If you still haven't put together your reading list for 2022, we're here to help with our choice of the best-recommended books for Azure.
Exam Ref AZ-900 Microsoft Azure Fundamentals
Prepare for shopping mode Microsoft Exam AZ-900―Demonstrate your real-world knowledge of cloud services and how they can be provided with shopping mode Microsoft Azure, including high-level concepts that apply throughout Azure, and key concepts specific to individual services. Designed for professionals in non-technical or technical roles, the Exam Ref series focuses on the critical thinking and decision-making acumen needed for success at the Microsoft Certified Fundamentals level.
Microsoft Azure Administrator Exam Prep (AZ-104)
In this book, you will learn about the basic and advanced concepts of Azure administration. You will also learn how to use the Azure active directory user management and how to sync your on-premises active directory with the Azure directory. This book also explains concepts like the Azure Virtual machine, Azure storage account, and Azure networking with an exam-based scenario. This book covers a full chapter of Exam Preparation Guidelines and scenarios-based questions that will help readers in their exam preparations.
Microsoft Azure Cloud – Complete practical guide for Ultimate Beginners
This book has been written for candidates who want to learn and use the shopping mode Microsoft Azure cloud platform, candidates who have just started their career with Cloud services, and who are already working with Azure cloud services. This is also dedicated to those who are preparing themselves for one of the most popular cloud certifications Implementing shoppingmode Microsoft Azure Infrastructure Solutions Exam.
Learn Microsoft Azure Step-by-Step in 7 days for .NET Developers
Book explains Azure services offerings to advance resource creation to see how all the moving parts go together. It walks through various cloud development tools which will speed our development process. Books majorly cover practical information to get you started to a Proficient level and towards a cloud mindset
Azure for Architects: Create secure, scalable, high-availability applications on the cloud
By the end of this book, you'll have gained the confidence to design intelligent Azure solutions based on containers and serverless functions. If you are a cloud architect, DevOps engineer, or developer looking to learn about the key architectural aspects of the Azure cloud platform, this book is for you. A basic understanding of the Azure cloud platform will help you grasp the concepts covered in this book more effectively.
AZ-900 Exam Preparation
Some of the things you must tick on your to-do list while preparing for AZ-900 Exam before you begin your preparation are:
You must have a clear understanding of the core benefits of cloud computing and various cloud models.

You should be well acquainted with available cloud services available and their purpose.

Additionally, you must have clarity about the concepts of Azure in general and Azure governance, like Subscriptions, Management Groups, Azure Policies, Azure Resource Groups, Role-Based Access Control, and many more.
Take our free skill tests to evaluate your skill!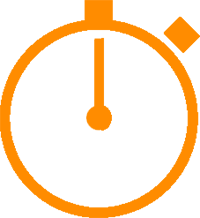 In less than 5 minutes, with our skill test, you can identify your knowledge gaps and strengths.