Most Popular Microsoft Azure Services
Shailendra Chauhan
5 min read
Most Popular Microsoft Azure Services
Azure is a cloud computing platform which is created by Microsoft. It is designed for building, deploying, and managing applications and services through a global network of Microsoft-managed data centers. Azure Services provides many benefits including the ability to scale elastically (up or down) according to demand, high availability, and Azure Active Directory integration. Azure services can be used to build highly available and scalable web applications, mobile apps, and line-of-business applications. The most popular Azure services are Azure Web Apps, Azure Functions, Azure SQL Database, Azure Active Directory, and Azure Cosmos DB. Azure also offers a wide variety of other services that can be used to build robust cloud-based applications. The benefits of these services might assist in identifying the exact reasons that influence the success of these services.
The success of Microsoft azure across the globe can be begrudging for other cloud service providers. However, the brand name has very little to do with this overwhelming popularity.
Paving the path for businesses to build, deploy, and manage cloud applications rapidly, Azure has redefined scalability and security with its deeply integrated service. What most experts love about Azure is its ability to support a wide array of operating systems, frameworks, languages, databases, and devices? With a high demand for azure experts as a consequence, you should definitely consider explore and pursue a career in azure.
Azure Cloud Services
Azure is a cloud computing service provided by Microsoft. It offers a wide range of services, including compute, storage, networking, and databases. Also, Azure provides a variety of tools that are used to develop and deploy applications. Azure services are available in two forms: Azure Platform as a Service (PaaS) and Azure Infrastructure as a Service (IaaS). PaaS provides a complete platform for developing and deploying applications. IaaS provides users with access to virtual machines, storage, and networking resources.
Being the only constant hybrid cloud, Microsoft Azure is known for helping businesses overcome challenges related to cloud services. Since 2008, Microsoft Azure has gained widespread use by organizations across a diverse range of industries, including financial services, manufacturing, retail, healthcare, and so on.
Despite intense competition, Microsoft Azure continues growing and evolving over the years, especially through the phase of remote working due to a pandemic in 2020 and 2021. Offering top Azure services, the platform has maintained its integrity and popularity.
Azure Services List
Azure Active Directory
Azure Active Directory (Azure AD) is a cloud-based identity and access management service. It helps businesses manage employee accounts and control access to company data.
Azure Storage
Azure Storage is a cloud-based storage service that helps businesses store and manage data. Azure Storage offers three types of storage i.e., blob storage, file storage, and queue storage.
Azure SQL Database
Azure SQL Database is a cloud-based relational database service that helps businesses to store and query data. Basic and Standard editions are offered by Azure SQL Database.
Azure App Service
Azure App Service is a cloud-based platform-as-a-service (PaaS) that helps businesses build and deploy web applications. Azure App Service offers three plans: Basic, Standard, and Premium.
Azure Virtual Network
Azure Virtual Network (Azure VNet) is a cloud-based networking service that helps businesses connect their resources to the internet. Azure VNet offers three types of networks: public, private, and hybrid.
Azure CDN
Azure Content Delivery Network (Azure CDN) is a global content delivery network that helps businesses improve the performance of their websites and applications by caching static content in Edge Locations around the world.
Azure Cosmos DB
Azure Cosmos DB is a globally distributed database service that helps businesses store and query data at scale. The consistency levels that are offered by CosmosDB are: Strong, Bounded Staleness, Session, Consistent Prefix, and Eventual.
SQL Data Warehouse
SQL Data Warehouse is a cloud-based data warehousing service that helps businesses build scalable data warehouses for reporting and analytics. SQL Data Warehouse offers two tiers: Standard and Enterprise.
HDInsight
HDInsight is a cloud-based Hadoop service that helps businesses process large amounts of data using the MapReduce programming model. HDInsight supports both Microsoft distributions and Hortonworks distributions.
Machine Learning Studio
Machine Learning Studio is a cloud-based machine learning service that helps businesses build predictive models without coding. Machine Learning Studio offers two editions: Free and Standard. By becoming familiar with these common Azure services, you can tailor your use of Azure to best meet the needs of your business. In addition, you may want to consider pursuing an Azure certification to further demonstrate your expertise in using this popular cloud-computing platform.
With Azure's design on a Security Development Lifecycle, security facilities related to core Azure services are obvious. Efficient operating and data protection on the Azure cloud is, therefore, a beneficial consideration for companies. Azure's SQL and NoSQL application tools, along with in-built resources for deeper analysis of accessible data are admirable. Therefore, it is easier to discover insights into company operations and decision-making. Microsoft Azure does have a very simple learning curve, which enhances Azure's demand for the services.
Finally, Azure's pay-as-you-go platform guarantees cost-effectiveness by leveraging the resources it provides. In addition, cost savings in the form of savings in network management and IT administration propel the implementation of the Azure services.
Summary
If you are just getting started with Microsoft, even the top Azure services can sound overwhelming. There are services other than those listed above such as VNet, Front Door, Azure Backup, and StorSimple. These services are important for organizations to scale up their enterprise through virtual platforms.
Before you choose to go ahead with Microsoft Azure for your business, it is also important to assess your requirements before choosing a set of Azure services. Based on your needs, you can pick from the best-rated top Azure services or try out others from approximately 600 securely available Azure services.
Take our free skill tests to evaluate your skill!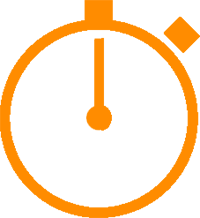 In less than 5 minutes, with our skill test, you can identify your knowledge gaps and strengths.