Bursting Top 5 Myths Around Live Virtual Training
Yash Pal Singh
6 min read
After going through this write-up kindly do not conclude that I am trying to convince aspirants to join my program with ScholarHat. Albeit it may seem so, most importantly, I am trying to share my experience as a self-learner to make the audience aware that a live virtual training can prove fruitful to all and sundry.
Myth 1: Lack of a physical classroom doesn't let an individual focus on live virtual training
Reality: Live training of technologies has been imparted not only to students, but also to professionals, and job aspirants. So, if you desire the presence of a physical classroom, it means there is an issue with your learning approach.
I may sound rude, but it's true. Aspirants seeking classroom coaching only are not sufficiently focused at a crucial juncture of their careers. You are no more a student who just sits in the classroom. Instead, you are a professional or soon to be professional who is about take a crucial responsibility in a corporate setup. Your education may clinch a job for yourself, but how would you excel at the same? Probably in the next couple of appraisal cycles, either you would be fired from the company or assigned a task that is redundant or not attractive enough at the minimum salary.
Therefore, attaining focus is within one's own ability. I have conducted classroom training sessions too. People who are not focused, neither do they perform in a classroom, nor do they bag any good job offers, so you may decide for yourself.
Myth 2: Live virtual trainings are not very interactive.
Reality: I agree with this statement to a high degree. I have felt the same while attending numerous training programs, but the question is that what kind of pedagogy has been followed? Being a trainer myself, I love to interact with my trainees, and search ways to make my students feel complete in terms of knowledge and skills, so do other good instructors. Choosing a live virtual training program is a very important decision that you have to make, so please be careful by attending webinars, or demo classes or talk to program coordinators at length. Your investment must yield a high ROI.
Myth 3: Live virtual training programs are not worthy of big investments.
Reality: Most professionals think, that one cannot actually get industry ready knowledge in virtual training programs because it's more focused on theoretical knowledge as if we are reading some "Manual pages" of a technical manual. This happens due to a variety of reasons
Lack of step-by-step or better known as the linear approach. The material is scattered in bits and pieces and not building up upwards, too much horizontal scattering and confusion.

Projects have been demonstrated and learning is mostly passive hence resulting in failure of implementing knowledge in real time or slightly variable scenarios.
I would state, that's again a question of pedagogy style your instructor or training center has chosen to follow. Always prefer a trainer who has spent a significant time in the industry, one which has worked in those positions for which he or she is providing training, or if possible, a trainer who can discuss and demonstrate the implementation of technology in different businesses.
Intensively designed training programs need time, effort and capital investment to develop. A penetrative pedagogy to provide technology training comes at a cost. A good trainer has to regularly update his/her knowledge, test it in live scenarios and then deliver it with specific examples.
If you are getting all these, there is no question of not opting for a particular training program.
Myth 4: Live training programs don't help in getting jobs.
Reality: It's not a myth, it's a fact. Surprised? Read on.
Live virtual training programs don't wait for you. Same is the case with conventional classrooms. It's your career, you have to upskill yourself if you don't put honest efforts, there is no training program can get you a desired job.
I have a healthy social circle comprising of people graduated or working in world's top educational institutes like IITs (India), IIMs (India), IISc (India), Yale, Harvard, MIT, NSU etc., and MNC's like Dell, Amazon, Cisco, SkyB, Google etc., to name a few. All of them agree with me, that even after graduating out of institutions garnering impeccable industry reputation, some people have to compromise for a sub-standard job just because they didn't focus well on upskilling themselves during the time they spent in these institutions. Elite academies definitely play a major role in fetching you an employee, but excelling at the workplace is directly proportional to the sincerity of one's efforts.
Make sure that you choose the right training program, put your 100% in understanding that technology, test yourself frequently, read case studies and try to implement in any of the open source projects on offer.
You will observe that one can do all of the above with the flexibility imparted by live virtual training whereas conventional classroom programs do not allow the same freedom.
Myth 5: Participants of the virtual training program are not interested in open discussions or sharing knowledge.
Reality: In this world of cut-throat competition, no one is open to share knowledge freely. Here your instructor and you, both have to play a major role. Bring an interesting project on the table and discuss it, people love to share knowledge and discuss topics on which they feel challenged. Formulate a study group, and constantly provide inputs to that group.
The biggest advantage of live training programs is that you can ask your friends sitting in other cities or countries to join you. This is not possible in physical classroom programs.
Having said that, breaking this myth, needs an openness to share the knowledge, leaving the fear aside that someone else can grab the opportunity before you, and that needs a certain degree of audacity.
Summary
As a concluding remark, getting upskilled and updated in current technologies comes at an expense, efforts, and research. Don't judge and invest in a training program just by its price tag or mode of its conduct. Research how much value it brings to the table while meeting your current career goals.
Some cheap programs are not cheap at all, they are in fact many times more costly, how? I will discuss it in my next article.
Choose a program, complete it in a comprehensive manner by reading, practicing, implementing, testing and discussing. Aim to make your knowledge competitive. Indulge in conversations with your training batch mates. Don't be afraid to discuss ideas and share knowledge. The best thing in technology is, NO ONE KNOWS EVERYTHING. Therefore by sharing the knowledge, you are not losing anything, but chances are high that you will end up gaining a lot.
Take our free skill tests to evaluate your skill!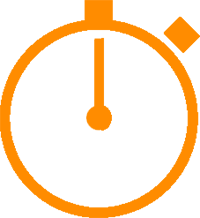 In less than 5 minutes, with our skill test, you can identify your knowledge gaps and strengths.