Most In-Demand Programming Languages Right Now
Shailendra Chauhan
6 min read
Check out the Most In-Demand Programming Languages Right Now
To suit the demands of businesses, many coding languages are available in the continuously growing field of computer programming. Coding languages are unique collections of letters, numbers, and other symbols that influence how a computer program behaves. Every piece of software belongs to a coding language that instructs the system. Complex algorithms for computer programs are created by programmers using coding languages. Developers talk about syntax, which is the particular way the characters are written, or the semantics, of coding languages. Depending on their type of application development some professionals may be fluent in just one language while others may know and understand several. Also, the programmer should be aware of the trending programming languages. Learning popular programming languages can help you land a job as an ethical hacker, software engineer, or web developer. Even though there are many languages, only a few of them are the most used coding languages. Here, we explain coding languages, from the most popular ones and provide tips for choosing a language, and explain which programming language is in demand.
Which Is The Most Common Language Used In Web Designing
All things considered, popular programming languages are those that enable companies to develop effective, scalable, and secure software solutions. Despite there being many languages, just a small number of them are the most used coding languages.
The most popular programming languages might vary based on the sector, organization, and location. However, the following information gives an idea about which programming language is in demand. This estimation is provided according to general trends and market analyses.
For web developers, JavaScript is a crucial language to grasp. It is employed in both front-end and back-end development, and there are no immediate plans to reduce the demand
Python is a flexible language used for many different things, including web development, data analysis, data science applications, AI, machine learning, and more. It is currently one of the programming languages with the highest demand due to its steadily increasing popularity.
Java has been a popular language for programming for many years, and it is still a top option for creating enterprise-level software, mobile apps, and other things.
C++ is a powerful language that can be used to develop software, operating systems, and gaming applications. As more organizations look for software solutions, their demand should increase.
The ability to deliver effective and secure systems programming has made Rust, a more recent language, quite popular. Operating systems, web browsers, and other system-level software are all created using it.
Go, a language created by Google is becoming more popular for creating scalable web apps and microservices. Developers favor it because of its effectiveness and simplicity.
Applications for iOS and macOS are created using the programming language Swift. Swift has developed into a crucial ability for developers due to the rising need for mobile applications.
Which Programming Language Is More Faster Among These
The developer should be aware of the more widely used or popular language and hence the more probable it is that a developer will have to work with it. The programmer should consider the languages that are expected to have a lot of market demand. To do this, they should concentrate on the areas identified by a review of previous Stack Overflow developer polls.
Programmers can connect with computers by using a programming language. To generate machine code or, in the case of visual programming languages, graphical elements, programming languages are made up of a collection of syntactic rules that allow the code to be translated. The developer has to select the trending programming languages that work more easily.
The speed of a programming language depends on some factors including the methods employed, the hardware, and the operating system. The code optimization and usage of data structures make it faster. The design and features of some programming languages, however, make them generally faster than others. Performance is only one of the many things to take into account when selecting a programming language, it is nevertheless important to keep in mind. When choosing a programming language for a particular project, other aspects including ease of development, community support, accessibility of libraries and tools, and project requirements should also be taken into account.
Top Programming Languages 2023
A developer or programmer must first get ready to learn new programming languages by finding out which ones are popular, practical, and growing. By examining certain tendencies, it is possible to have a clearer idea of which languages will gain popularity in the next years. Given their prominence in developers' minds, there's a good chance that many languages will grow in popularity.
The following list includes some of the most popular and top programming languages 2023, according to market trend data.
C
C++
Java
Javascript
PHP
Python
R
Go
TypeScript
Kotlin
Swift
C#
Ruby
Matlab
Scala
SQL
HTML
CSS
NoSQL
Rust
Perl
These are the most used programming language in India that are implemented by Indian IT giants out of the hundreds of languages available:
Python, R, Java, JavaScript, C, C++, Ruby, Golang, Rust, Scala, and Perl.
The field of web development is expanding at a breakneck pace as businesses seek websites that are highly functional and aesthetically pleasing. There are a variety of languages and frameworks on the market that can assist you in creating a quality website.
Conclusion
Coding languages are unique collections of letters, numbers, and symbols that influence how a computer program behaves. Learning the most popular programming languages can help you land a job as an ethical hacker, software engineer, or web developer. The most popular languages are those that enable companies to develop effective, scalable, and secure software solutions. The most popular programming languages are JavaScript, Python, Java, C++, Javascript, PHP, Rust, Go, TypeScript, Kotlin, Swift, C#, Ruby, Matlab, Scala, SQL, HTML, CSS, NoSQL, Rust, and Perl. JavaScript is used for both front-end and back-end development, while Python is a flexible language used for many different things. Java has been a popular language for many years, and it is still a top option for creating enterprise-level software, mobile apps, and other things. C++ is a powerful language that can be used to develop software, operating systems, and gaming applications. Rust is a more recent language, and Go is becoming more popular for creating scalable web apps and microservices. Swift is becoming more popular for creating scalable web apps and microservices. There are a variety of languages and frameworks on the market that can assist in creating a quality website.
Take our free skill tests to evaluate your skill!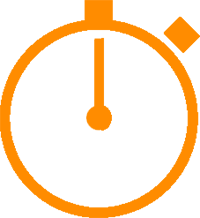 In less than 5 minutes, with our skill test, you can identify your knowledge gaps and strengths.